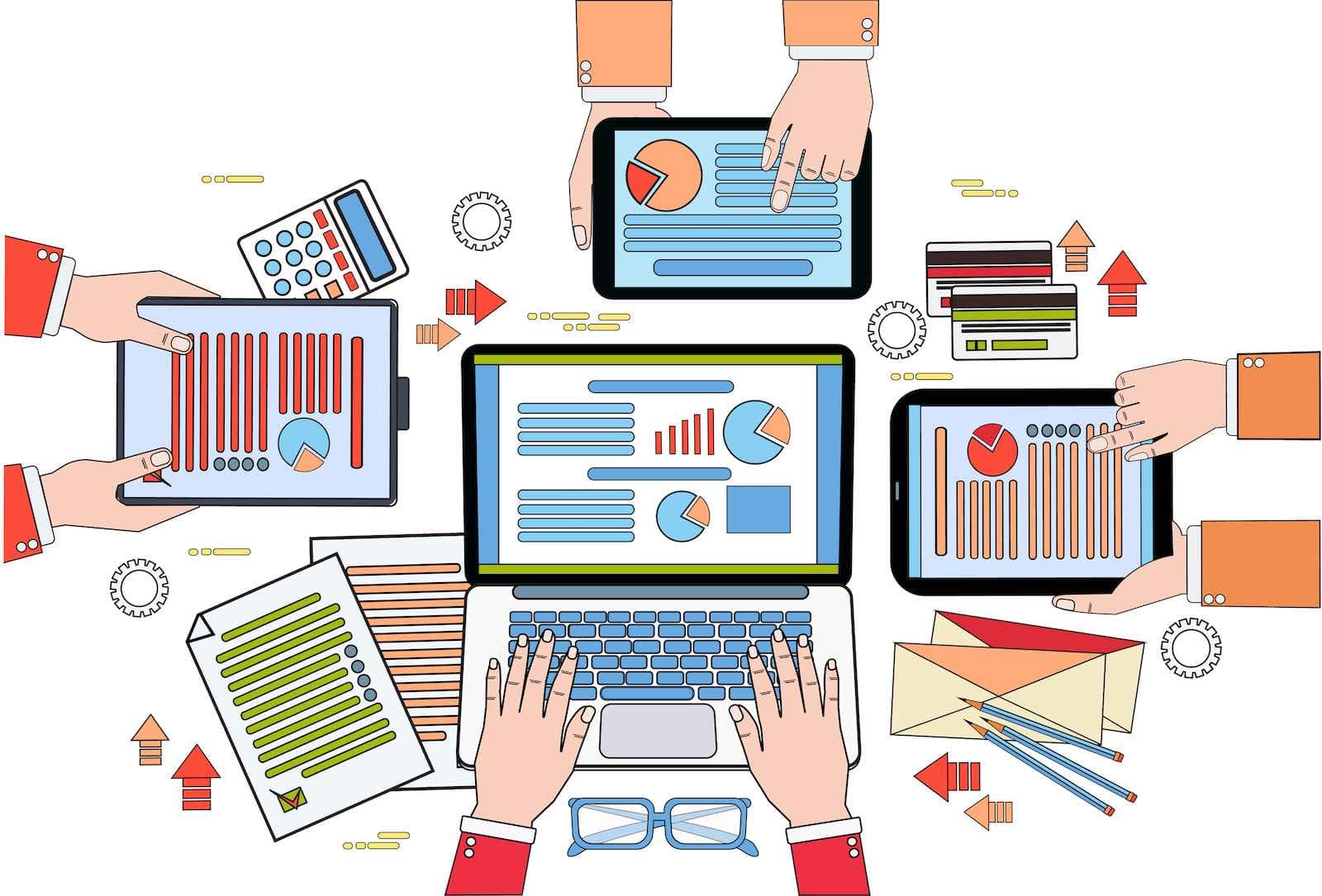 At the outset, building a website may look like a simple enough process of firstly acquiring a domain and adding pages. Secondly, linking content and uploading it online. But the devil is in the details. Most importantly, its about following the correct processes and protocols to produce a design-friendly and effective website. One which not only looks well but is optimized to be successful.
Our work philosophy is based on the following steps which have evolved over time and experience. Above all we ensure it meets industry standards and also gives our clients the best value for their time and money.
Learning
Our first step is listening to our clients to learn and understand their specific requirements. Before we build anything our first priority is documenting the requirements and brainstorming sessions. As a result, this ensures we are always on the same page with clients. We believe in being proactive and matching the client's goals regarding their brand, target audience, budget, and timeline.
Planning
Once we have a hold of the client's vision, we move on to the planning phase for building the website. To start with, our cross-functional teams start processing the requirements into actual mockups. These can be classified as design outlays for review and revision. This planning phase involves our entire creative team. Most importantly we take into consideration all inputs from the client. Consequently, we produce a viable plan to move forward towards designing the website.
Designing
Our web designing team now gets in on the action, by firstly going ahead and designing the actual home page. Secondly, they design the individual landing pages, inner pages, and associated website sections. The designing team uses a multitude of software resources at their disposal. This helps them create designs that will be optimized for multiple screens and devices. The design team works in a feedback loop system with the marketing and customer support teams to ensure we meet all client requirements.
Developing
Our development team takes on the baton to bring this visually stunning design to life online. The IT team starts to code and build the various pages and sections of the site. They begin adding custom functionality and features. Our experienced team of developers works using a variety of software programming languages, tools, and resources to build dynamic web pages.
Testing
Our Quality Assurance team validates and checks each and every aspect of the completed website. This includes code validation and functionality testing. Most importantly they ensure that the site's performance is optimized for devices, platforms, and user experience.
Launch
Once we are satisfied with every facet of site testing, we proceed towards launching the website online. However, this happens only after a final client review. As soon as we move the site into a production environment, our team consistently starts monitoring and assessing the website performance.
Maintenance
Our teams work in the background to ensure that your website is always online and that its performance is never compromised. We continuously review the website for any bugs or issues and always proceed to resolve them quickly. Our customer support team engages with clients on a regular basis. This helps us to know their concerns and also apprise them of ongoing site support and maintenance initiatives.
Contact us now: